May 23, 2013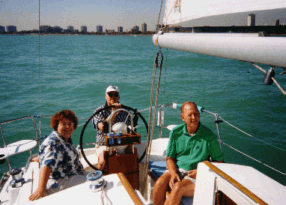 Greetings and welcome to Uncledan.com ...
Uncledan.com is dedicated to all of my nieces and nephews as they are our future leaders.
About Uncle Dan. Business Internet Coach.
Some have said that I am ahead of my time ...
The Dupage Business Ledger went so far to say an Internet Guru.
Whatever the term, I am commonly referred to as a new media visionary. Someone who looks ahead and takes advantage of advancements in technology in our lifetime.
I specialize upon empowering business people to benefit from technology resources and applying them to to real estate fields, whether you are a independent real estate agent, a local home builder, or a master developer of planned unit developments.
I will share my knowledge plus a unique combination of marketing skill applied to the business of the World Wide Web.
If you are uncertain how the Internet can assist you in marketing yourself, your properties, or your company, I can provide direction in the essential elements of the World Wide Web.